Serguey KONDAKOV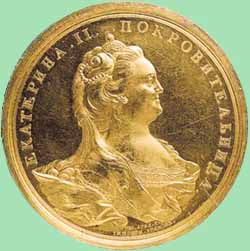 DICTIONARY OF RUSSIAN ARTISTS
for the Imperial Academy of Fine Arts Jubilee Reference Edition
The Albion Gallery has edited and published the Dictionary of Russian Artists.

The Dictionary features over 6,500 entries on artists, sculptors, engravers, and architects who had been studying at the Imperial Academy of Fine Arts in St. Petersbourg from 18th century to 1914 when the first edition was published.

The book has been edited to fit the contemporary Russian language rules and orthography and supplied with comments on the system of education and official ranking for artists in the Russian Empire and the history of the Academy.

Project Supervisor: Art historian, The Albion Gallery deputy Director, Russian art expert Victoria LAPTEVA.

Kondakov's Reference Book is issued under the patronage of the Russian Ministry of Culture.

Approved by the Lomonosov Moscow State University Faculty of History Art Theory & History Dept. and the Russian Architecture & Construction Academy Institution for Architecture & Construction Theory.

The Dictionary of Russian Artists is of great practical use for scholars, art collectors, dealers and auctioneers. It is also essential for general public interested in the history of Russian art.

Kondakov's Reference Guide is available from major antique galleries and bookstores
in Moscow and St. Petersburg


Sold at the Publisher's price:

The Albion Gallery
7 bldg. 1, Ostozhenka Street,
Moscow 119034
Tel.: (+7 495) 792 5440, 775 8345

1500 roubles

Other trade outlets sell at their own prices.
MOSCOW

Books kiosks at the
Central House of Artists
10 Krymsky Val, Moscow 117049

Elysium Art Gallery at the Central House of Artists
10 Krymsky Val Street

Ekaterina Antiques Shop
24 Leningradsky Avenue

and from other good antique galleries and bookstores.

ST. PETERSBOURG
Na Liteinom Antiques shop
61 Liteiny Prospect

Kiev, UKRAINE
Please call +38 067 991 6100, +38 039 292 6189

London, UNITED KINGDOM
Thomas Heneage Art Books
42 Duke Street, St. James's, London SW1Y 6DJ
+44 207 930-9223

Paris, FRANCE
Popoff & Cie
86, Rue du Fabourg-Saint-Honore, 75008 Paris
+33 1 42 65 38 44
To the Main Page