The Albion Gallery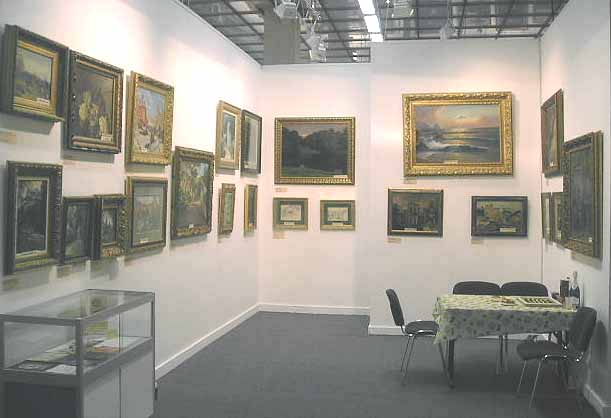 A Russian company founded in 1999, The Albion Gallery is specialized in Russian & European fine art.

We regularly take part in Russian Antiques Fairs that take place in Moscow twice a year.

In addition to antiques trade activities, we offer a range of additional services.

Our specialists organize expert examinations and provide advice on antiques trade and collecting matters.

From April 2002, The Albion holds auction sales of paintings, watercolours, drawings, prints & maps.

We also organize non-commercial exhibitions.

We take every effort to create a special atmosphere at the gallery. Many of our clients do believe The Albion to be one of the most stylish and friendly Moscow's antique art galleries.

We do care much for the personnel performance. All employees of medium and higher levels (i.e. those who actually deal with clients) have higher education or post-graduate degrees in human sciences.

Our experts have university and academic degrees in Art History and great experience in the Russian art market.

Advice in English, French, and German is available.

We believe you will appreciate our friendly and efficient staff.
Our stall at the National Antiques Fair at the Central House of Artists in Moscow.